When candidates are plentiful, finding just the right fit for the job, the team and the organization can be difficult: with so many good options it can be hard to make a choice.
When candidates are scarce, it can be even more difficult. In fact, the PI 2019 CEO benchmarking report uncovered that the number one challenge CEOs currently face is "finding the right talent."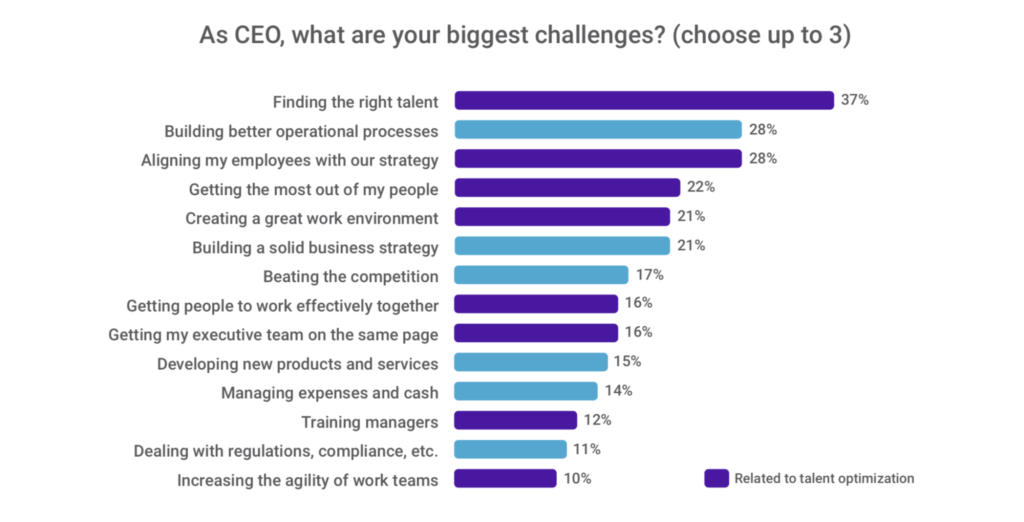 But even with tight market conditions, talent optimization makes it possible to find the right talent for any opening you have.